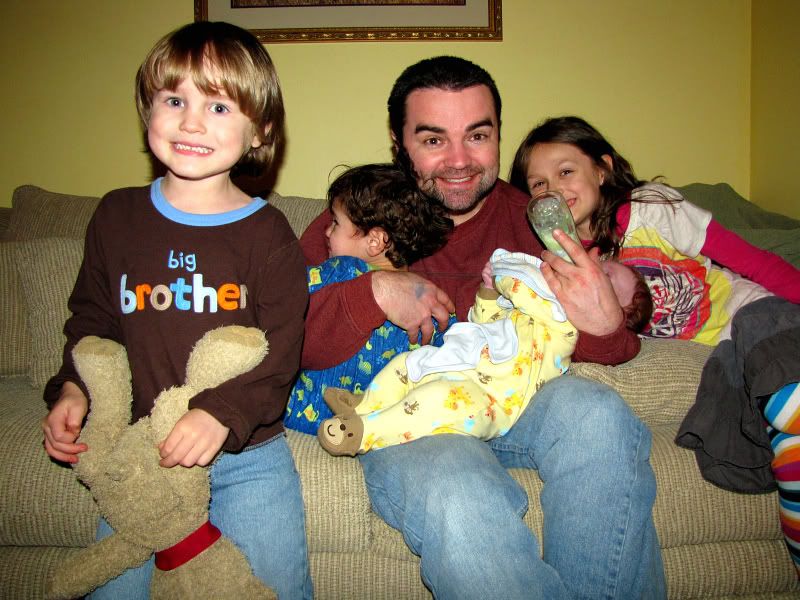 I couldn't pass up this picture perfect moment as I was getting dinner finished up tonight.
This is how most of our evenings go at dinner time—Jamie is feeding, playing, consoling (take notice of Jack's face—he was upset) and being a great Daddy so that I can get dinner on the table.
I am so thankful for a husband who is always willing to step in and help, no matter what!