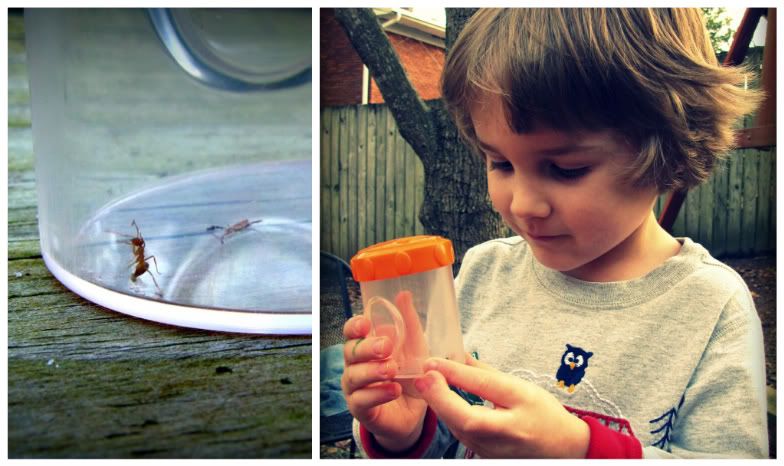 Joe found a little critter tube in his "treasure" bin last night. This bin of treasures is actually a catch all for the stuff that I dare not throw away, but want to so badly. Somehow this little nature container ended up in his junk--I mean treasure bin:-). When he found it he brought it to me telling me he was going to take it outside tomorrow and catch something.
Today he was outside playing and he came running to the door yelling excitedly, "Look, I caught something!". He was so happy and so proud of his little ant.
I love sweet moments like these and never want them to end--ever!