We went to the park today, yes, again!! Joe's choice of activity today. He could choose anything, anywhere within day trip radius (he's the birthday boy) and he chose his favorite park:-). Of course, I brought along my camera to see what I could figure out on it. I got some pretty cool pictures today.

*These pictures of Hanna and Joe were taken using the

color accent

mode in

manual

on my camera. I think it's pretty cool to be able to do this kind of stuff to a picture with your camera instead of in photoshop.*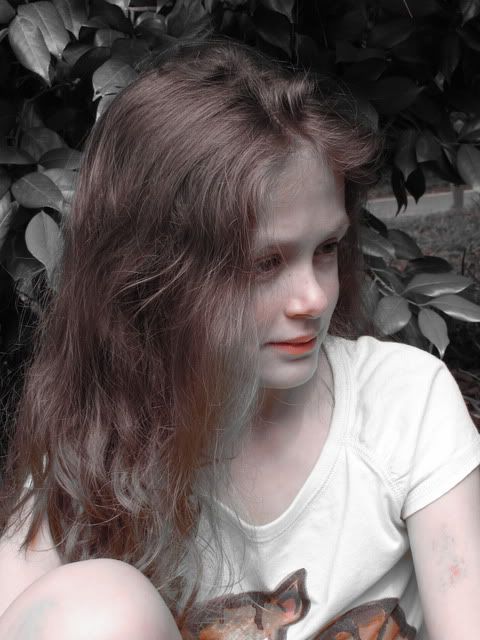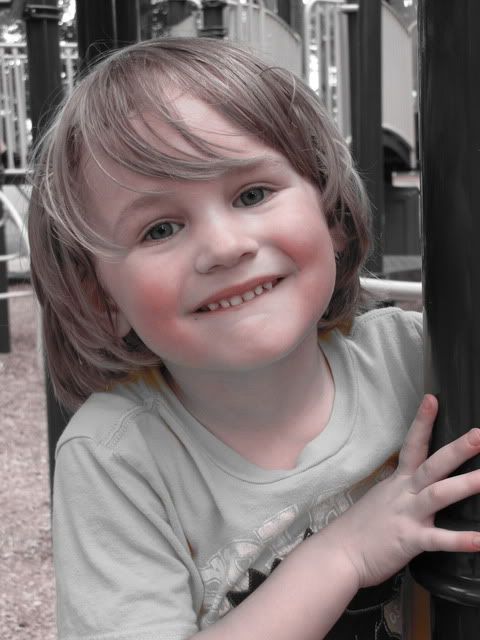 I took this picture of Hanna using the
macro
mode. She asked me to get the dandelion and I liked how she looked in the background.
Again, using the
color accent
mode in
manual
.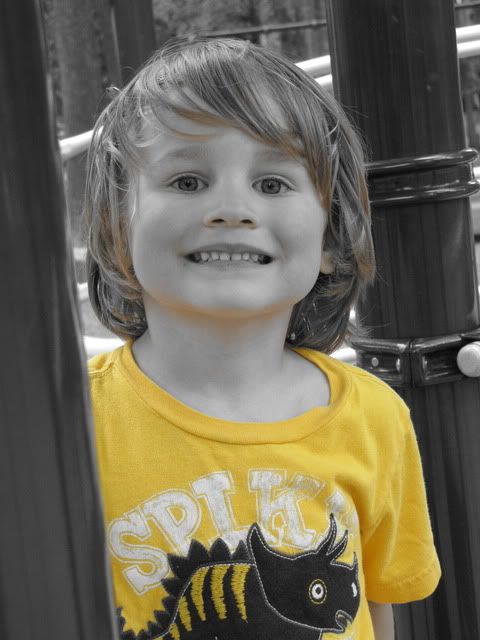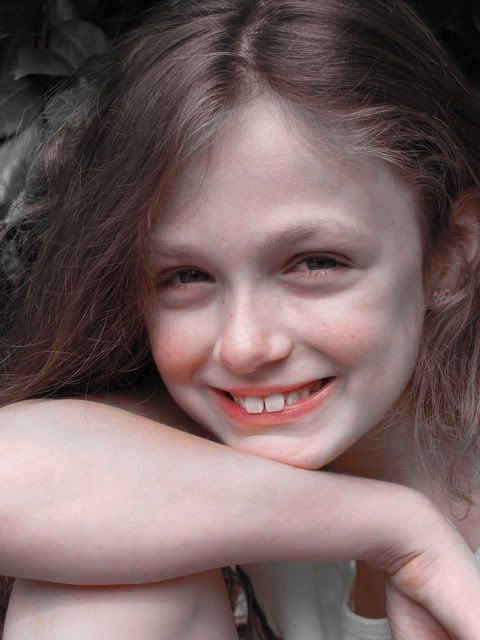 I never get any pictures of just Jamie. I took one today just playing around and it turned out really good. He doesn't want it posted, but that's what he gets for never reading my blogs:-).
So far I haven't even touched my pictures in photoshop! I had to photoshop the heck out of pictures taken with my old camera! I have some things I'm trying to figure out in photoshop though as far as techniques for accents with more pictures I've taken. I'll post them as I learn more.