This week's Bloggrography tutorial is about aperture. This is one I've been anxiously waiting for. I tried to figure this out on my own and with my manual last summer unsuccessfully.
This week's challenge is to take pictures of something
red
or
pink
using your camera's aperture priority mode--preferably the same object with varying aperture values.
My camera will not let you fully adjust the aperture value, even in manual or custom setting you can adjust it down as low as it will go--which is 2.8--but when you press the button to take the picture, it may go up if the camera doesn't think the lighting is appropriate. That being said, the lowest aperture I was able to achieve was 3.5. I am going to keep playing around with this over the next week and see if I can get a pic at 2.8.
I found a few
red
berries still hanging on and got some pictures of them. Here it is at f/3.5--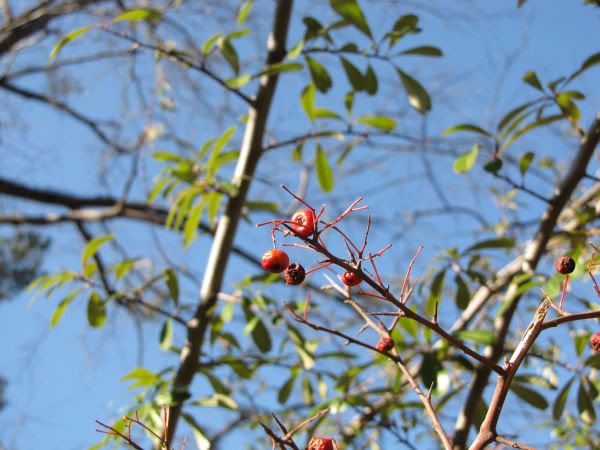 Here it is at f/8 (which is the highest AP value my camera has), you can see that the branch and green leaves are more clear in this shot than above.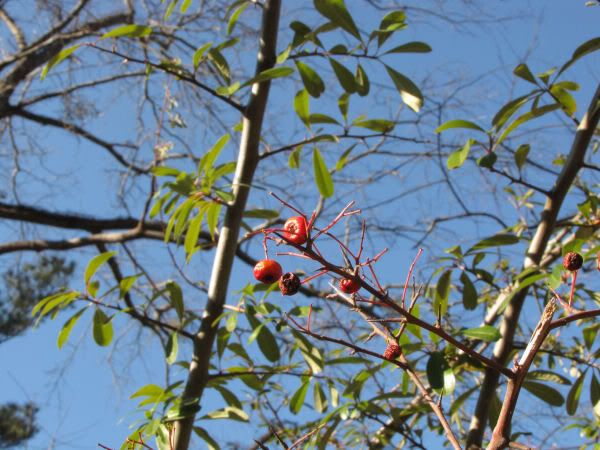 Here is the same cluster of berries, but this time the tree on the far left is what is out of focus, shot at f/3.5--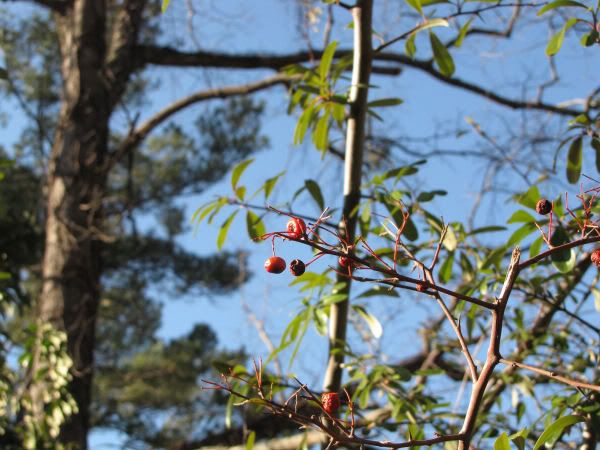 Here it is at f/8--you can see again that the tree on the left is more clear and in focus than in the picture above.
I wish I could have gotten a bit more of a blurred effect with my picture. I will keep playing around, but I am glad to know I can do this, and to know exactly what the AP value affects now when I take pictures.
To see what others captured this week visit
Beth
and
Lolli
for their weekly tutorial and Bloggography challenge.