My camera has an option under the SCN mode called Color Accent. I really like the way pictures look taken in this mode. I have enjoyed looking at them on the computer screen, but have often wondered over the last year if pictures taken in this mode would look good in a printed hard copy also. In ordering all the pictures for my 365 album of 2009 I decided to include several taken using Color Accent last summer. I was very pleased to find out that they look just as good in the printed hard copy as they do on the computer screen.
I found Hanna reading in her room this morning with Baby O. and thought it was a sweet moment to capture. I took one in regular auto mode: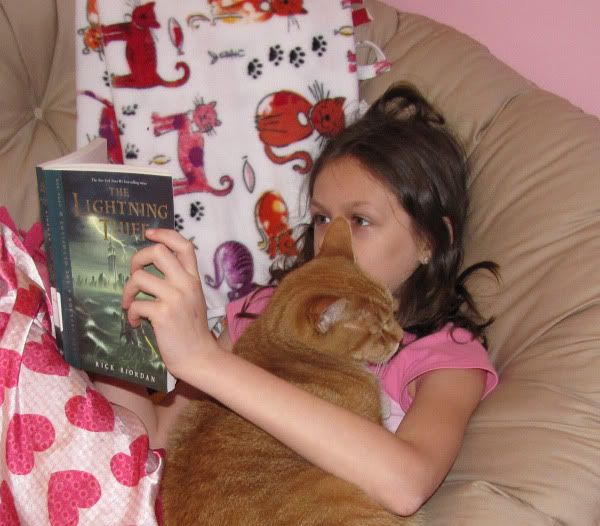 I also got one in Color Accent Mode. I chose to focus on the color of Baby O.'s fur for the accented color.